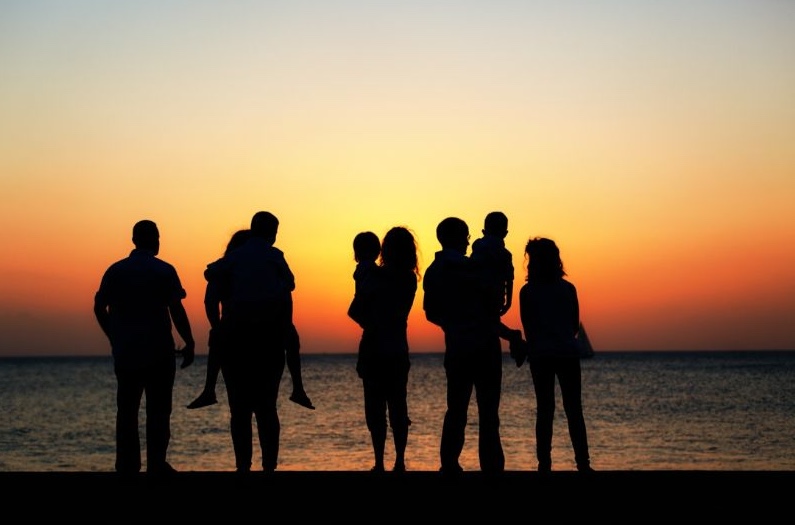 For successful entrepreneurs and executives, navigating the intricate dynamics of wealth, estate, and tax planning, public and private market investments, and legacy building demands a sophisticated approach. As their wealth reaches new heights, traditional wealth management strategies often fall short of the unique needs and complexities of those building significant wealth – especially those who have built successful businesses. 
This is where a Multi-Family Office (MFOs) comes into play—a solution tailored specifically for the ultra-wealthy. As these individuals seek to cultivate, preserve, and pass on their wealth, the advantages of partnering with an MFO become increasingly clear. In this post, we explain what a Multi-Family Office is, the services they offer, and explore the compelling benefits that underscore why many successful individuals and families are turning to MFOs for their financial stewardship.
What Is a Multi-Family Office?
A Multi-Family Office (MFO) is a specialized wealth management solution catering to successful individuals and families with increasingly complex investments and businesses. Unlike traditional advisors serving a broad clientele, MFOs exclusively focus on the unique needs of select ultra-high-net-worth families – and specifically those in search of more holistic advice for their complex financial lives. They combine diverse expertise with an intimate understanding of clients' financial landscapes to craft tailored strategies that go beyond standard wealth management practices.
MFOs differ from Single-Family Offices (SFOs) in their shared resource and cost-sharing approach. SFOs serve a single affluent family as a standalone entity, offering personalized services without external clients, but limited in their in-house expertise except for the largest SFOs. In contrast, MFOs work with multiple high-net-worth families, allowing them to pool resources, share the costs of specialized financial services, and provide a deeper bench of in-house expertise. This cost-effective model makes MFOs an efficient choice, particularly beneficial for families who may not meet the net-worth threshold for a large, sophisticated single-family office.
Comprehensive Services Offered by MFOs
Since they serve fewer families, Multi-Family Offices go above and beyond in their service offerings, providing an extensive array of solutions to address the diverse financial needs of their clients. These services include but are not limited to:
Bookkeeping:

MFOs maintain meticulous financial records, ensuring transparency and accuracy in all financial transactions.

Bill Pay:

They handle bill payments, simplifying the financial management process for clients.

Tax Return Coordination:

MFOs expertly coordinate tax return preparations, minimizing tax liabilities while maintaining compliance with tax regulations.

Personal Financial Reporting & Analysis:

They provide in-depth reporting and analysis of financial portfolios for all types of investments regardless of whether the MFO is managing them, helping clients make informed decisions.

Fiduciary Accounting:

MFOs manage and oversee fiduciary accounts, safeguarding and managing assets in accordance with clients' wishes.

Income & Estate Tax Planning:

They develop comprehensive tax strategies to optimize tax efficiency and minimize liabilities.

Sourcing of Banking & Lending Relationships:

MFOs leverage their extensive networks to source the best banking and lending solutions for clients.

Family Meeting & Mission Statement Planning:

They facilitate family meetings and assist in crafting mission statements, fostering intergenerational communication, and preserving family legacies.

Wealth Education to Next-Gen Family Members:

MFOs educate the next generation of family members about wealth management, financial responsibility, and the family's values and goals.
These comprehensive services, uniquely provided by MFOs, allow high-net-worth families to streamline their financial affairs and work toward their long-term financial objectives with precision and confidence.
Additional Benefits of MFOs
Control and Coordination
Control and coordination are paramount when working with a Multi-Family Office. MFOs excel in providing proactive management and seamless coordination of your financial affairs, implementing a cohesive and efficient approach to wealth management. With MFOs, you retain control over your financial decisions while benefiting from a structured and coordinated strategy that optimizes the performance of your assets and investments.
Unbiased Advice
The goal of the MFO isn't to sell you a financial product that may or may not be suitable for you. Instead, the MFO is in the business of selling unbiased advice that allows their clients to make well-informed financial decisions that align solely with their best interests, promoting transparency and trust in the advisory relationship.
Intergenerational Wealth & Cost Efficiency
Wealth isn't just about the present moment—it's a legacy, a bridge connecting past achievements to future aspirations. MFOs excel in legacy planning, crafting meticulous strategies that help a family's wealth continue to flourish and support subsequent generations. 
This forward-thinking approach is balanced with practical cost considerations. By leveraging the collective capabilities and expertise of multiple families, MFOs can offer cost-sharing benefits, leading to reduced fees without compromising service quality. It's this blend of long-term vision with present-day efficiency that makes MFOs a compelling choice for wealth management.
Avoiding Conflicts of Interest & Flexibility
Trust is the cornerstone of any financial relationship. MFOs prioritize this by providing objective, client-centric guidance. Free from the external pressures that sometimes plague the financial world, their advice is untainted, focusing solely on what's best for the client. This trust is further enhanced by an MFO's ability to offer a diverse array of investment opportunities, each tailored to align with the unique risk profiles and ambitions of the families they serve. 
Life is unpredictable, and the financial landscape is no exception. MFOs recognize this, offering adaptive strategies that can pivot and adjust in response to evolving family situations or global economic shifts.
Discover How a Multi-Family Office Can Help You
If you're a successful individual or family, don't default to the typical approach to wealth management offered by traditional banks or financial advisory firms. While that might be a solid option for others, your unique situation could require a more customized and enhanced approach. Multi-Family Offices offer precisely that—an opportunity to tailor your financial strategy to align with your distinctive goals and complexities. 
Take the first step in unlocking the full potential of your wealth. Reach out to us at info@solidaritywealth.com or call 385-374-1665 to schedule a discovery call. 
About Jeff
For over a dozen years, Jeff has advised some of the country's most successful families on all aspects of their wealth. With his background as a former tax and estate planning attorney at a prominent Houston, Texas law firm, Jeff has advised clients through business sales, funding rounds, IPOs, complex tax and wealth planning transactions, private and public market investments, executive compensation packages, succession planning, and much more. In short, Jeff helps clients navigate the unique challenges that come with building wealth and helps them better predict their financial future.
In addition to co-founding Solidarity Wealth, Jeff advises single family offices on a broad array of challenges. Jeff also serves as the Managing Partner of Solidarity Capital, an income fund managed separately by the Solidarity partners.
Jeff is a sought after thought leader on a wide range of tax, finance, and estate planning topics. Jeff has been quoted in Yahoo!Finance and Kiplinger's, has published in diverse publications from Silicon Slopes Magazine to the Taxation of Exempts Journal by Thomson Reuters, and has spoken to audiences ranging from the Estate Planning Section of the Utah State Bar to the Nonprofit Organizations Institute to large company conferences.
Jeff holds a bachelor's degree in accounting from Brigham Young University – Idaho and a Juris Doctor, with honors, from the University of Texas School of Law. Outside of work, Jeff is married and the father of three amazing children. He has also served as past President of the Salt Lake Estate Planning Council.

Solidarity Wealth is a registered investment adviser. This material is solely for informational purposes. Advisory services are only offered to clients or prospective clients where Solidarity Wealth and its representatives are properly licensed or exempt from licensure. Past performance is no guarantee of future returns. Investing involves risk and possible loss of principal capital. No advice may be rendered by Solidarity Wealth unless a client service agreement is in place.